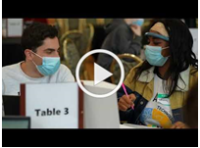 To learn more about this event click here!

Join us at the 1st Annual Metro South/West Trade and Construction Expo that will take place at the Best Western Royal Plaza Trade Center in Marlborough, Massachusetts. Over 800 Metro South/West high school students have been invited to attend the event to learn about our industry. 
Learn more about becoming an exhibitor!